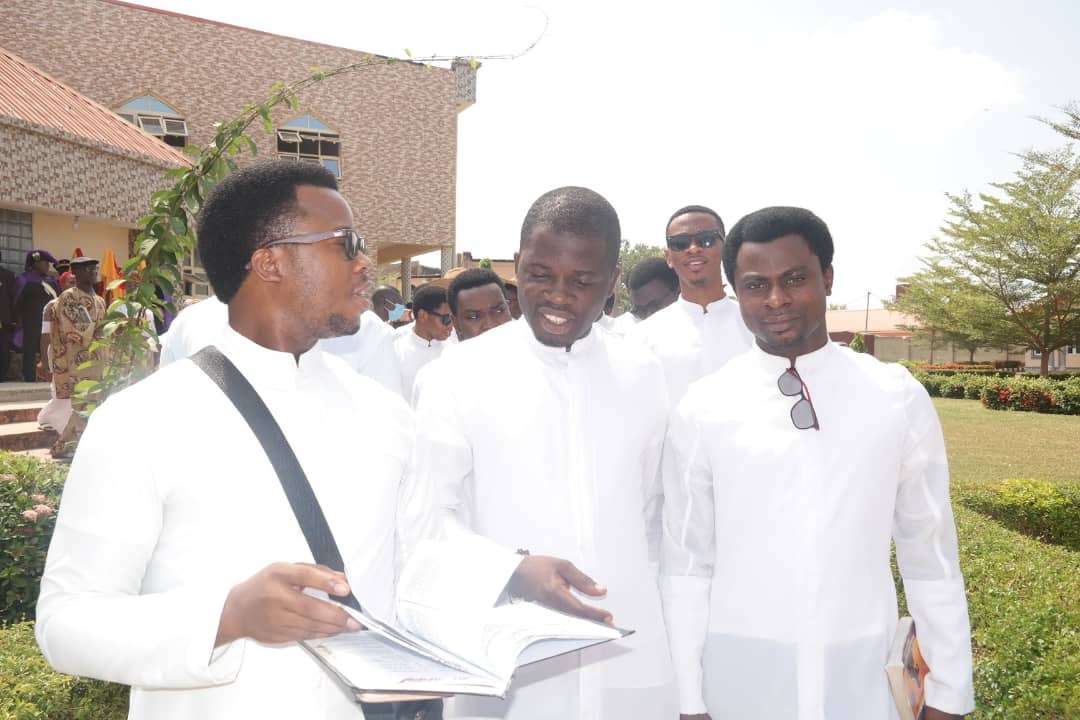 The Missionary Society of St. Paul of Nigeria (MSP) is a Society of Apostolic Life founded in Nigeria in 1977. It was in response to the call of Pope Paul VI call in Uganda in 1969 that the time has come for the churches of Africa to share in the missionary work of the universal Church. The Society now has 315 priests working in eleven African countries of Botswana, Cameroon, Central African Republic, Chad, Gambia, Kenya, Liberia, Malawi, Nigeria, South Africa, and South Sudan. Our priests are also working in Canada, Grenada, Ireland, Italy, Sweden, The Bahamas, The United Kingdom, and the United States of America. Following in the footsteps of the Great Apostle, St. Paul, we strive to bring Christ to people of every nation wherever the Church needs us most. We are involved in primary evangelization and revitalization of weak churches through the parish structure. We also engage in hospital and school chaplaincies, social justice, education, and care of the poor.
Do you feel called to the Missionary Priesthood?
If you have the desire to serve the church beyond your diocese or Nigeria, you may consider writing to the address below:
The Vocations Director,
The Missionary Society of St. Paul of Nigeria,
P.O. BOX 23
Gwagwalada 901001, Abuja – FCT
Phone: +2348029968777 or +234810-282-2050
Applicants with mobile number(s) and email(s) should indicate the details in their application letter for easier/faster communication and feedback.
REQUIREMENTS FOR ADMISSION INTO OUR SEMINARY
Age: We admit secondary/high school leavers (O-level) from 17-25 years old; graduates and NCE holders from 17 - 27 years old. However, since it takes two calendar years to finish processing our admissions, O-level aspirants should apply when they are between 15 - 23 years old; graduates and NCE holders should apply when they are between 15 - 25 years old.

Academic: Our academic requirements for admission are now minimum of 5 credits, including English language and Mathematics, in SSCE/GCE (WAEC only), from not more than two sittings.

Testimonials - From parish priest, principals of schools/employers Personal Qualities - Strong Faith, Love of Jesus Christ, Love of people and Good health.
FOREIGN CANDIDATES
Admission into our Seminary and Society is now open to foreign aspirants with the same or similar requirements (1, 2 & 3) above, who wish to join our congregation.
THE PROCESS: When a candidate is accepted, he goes for a two-year spiritual formation in our House of Formation in Iperu-Remo, Ogun State, Nigeria. At the end of that, successful candidates proceed to study philosophy for four years in our seminary in Gwagwalada-Abuja, Nigeria. After completing his philosophy, the candidate undertakes a four-year theological study at the same seminary. Note that the last year of philosophy is the first year of theology. Candidates make their first commitment at the beginning of the philosophy and the final commitment at the diaconate ordination. During the program, there are opportunities for practical experiences during the long vacations when students are attached to parishes.